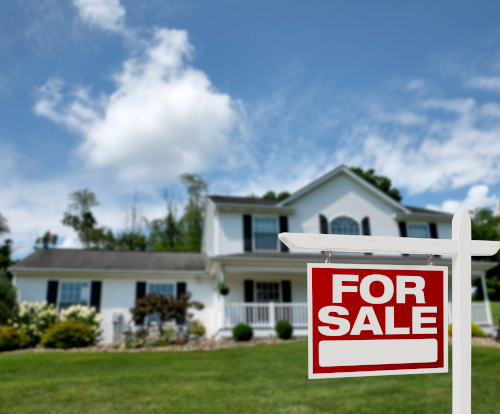 Whether you're an investor or a lender performing due diligence on a property, an agent helping a young couple buy their first home, or a home inspector putting your seal of approval on a seller's house, you must know if the property has a septic system and what condition the system is in. The septic system is one of the most expensive components of a house, costing tens of thousands of dollars to repair or replace. An oversight of a malfunctioning septic system will destroy a promising real estate investment or devastate a once happy client.
The only way to truly assess the condition of a septic system is through an extensive inspection by a certified inspector – a dye test doesn't cut it. Many companies claim to perform septic system inspections, but only the Pennsylvania Septage Management Association (PSMA) has developed a set of standards for an objective septic system evaluation. As a member of the PSMA, Hapchuk, Inc has committed to the rigorous training and education required to equip our inspectors with the expertise necessary to conduct comprehensive septic system evaluations. When you need a septic system inspection, you can be certain that each inspector at Hapchuk, Inc is certified by the PSMA and will follow the official standards set by the PSMA.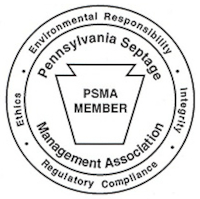 The PSMA septic system inspection is a thorough examination and evaluation of every component of the system. During this inspection, the size, location, and condition of the septic tank will be determined. The system's mechanical and electrical components will be discovered and examined. The drain field will be located and evaluated. Most importantly, our inspectors will present their findings in a comprehensive report that will indicate any conditions which may signal problems for future owners. While this report is not a guarantee, the conclusions it draws can save a potential buyer thousands of dollars in septic system repairs or replacement.
As a real estate professional, you can't afford to risk your money or your reputation by overlooking one of the most expensive components of a property. Rely on Hapchuk, Inc to provide you or your client with all the information you need to make an informed decision about a septic system.
While a dye test is more limited than a PSMA septic inspection, it can still provide some useful information about a septic system's function. In fact, dye tests are often required to obtain a home loan for a house with a septic system. (Although, lenders may be better advised to require a PSMA inspection.) A dye test uses a brightly colored, non-toxic tracing dye to ensure that wastewater is correctly routing into the septic tank and not elsewhere on the property. Most importantly, a dye test can identify if a septic system discharges untreated sewage to the surface of the ground or into waterways.

During a dye test, a technician will flush dye tablets down toilets and drains, confirm that the appropriate wastewater sources are entering the septic tank, and walk the property to see if dye is surfacing anywhere. Hapchuk, Inc has the expertise to perform a dye test for you or your client. But remember, the responsible agent, prudent home inspector, or savvy investor will request a far more thorough PSMA septic system inspection.

Permitting, Testing & Design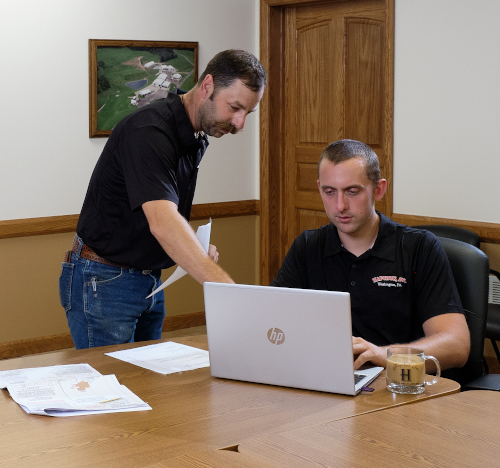 For the developer building on vacant land or the investor replacing a septic system on an existing property, Hapchuk Inc is capable and experienced in navigating you through the complex steps with permitting, soil testing, and designing a new, legal septic system. Our experts know this process like the back of their hands, so we can save you time and prevent the costly mistakes that can occur when you attempt this alone.

We can obtain any of the necessary permits that are required by the county or township. We can also coordinate with sewage enforcement officers (SEOs) and soil scientists as well as provide an excavator and operator to perform soil probe and percolation testing. The methods we use are effective at finding a suitable location for a new septic system absorption area. Once soil testing in complete and a septic system absorption area has been located, we can have a design created for the new septic system. Hapchuk, Inc deals with the hassles of septic system permitting, testing, and design so that you don't have to.
Steve and his crew were very knowledgeable and saved my buyer from a major repair if he had moved forward with the sale. Great job!!!
Jason Mosesso | Pittsburgh Realtor | Moon Township, PA