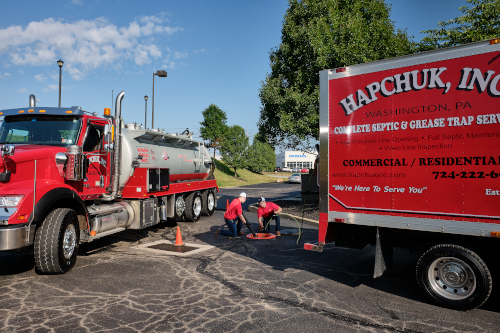 Whether a foul odor from a clogged grease trap is driving customers away from your restaurant or a blocked line is halting production at your mill, clogs in your business's wastewater system can cost you time and money. Fortunately, Hapchuk, Inc's high-pressure water jetting system powers through even the most stubborn clogs. Grease, sludge, roots, or even grit is no match for our high-pressure water jetting. Our expert technicians safely maneuver powerful water jets through your business's wastewater lines to clear clogs and power wash the inside of the lines. While traditional mechanical snake services only poke a hole through the blockage, our state-of-the-art jetting equipment is designed to penetrate through clogs and then blast away any hardened-on scale or debris. This is the difference between a temporary fix and a lasting solution to persistent clogs!
With equipment capable of putting out nearly 4,000 psi of pressure, we can clean lines ranging from 1.5" to 10" in diameter. Our technicians are highly trained to quickly and reliably unblock troublesome lines to minimize downtime. Or, to ensure that you don't get a clogged line in the first place, we can set your business up on a preventative line jetting maintenance schedule. Regardless of which solution is best for you, it's our goal to keep your wastewater lines in working order so that you can focus on running your business.
It takes ongoing care and maintenance to ensure that your business's wastewater lines continue to flow smoothly. Even after a line is unclogged by high-pressure water jetting, it is often important to treat the line with either a root inhibitor or a grease fighting bacteria-enzyme to prevent recurring problems. Hapchuk, Inc offers the following wastewater line treatment products to keep your lines flowing.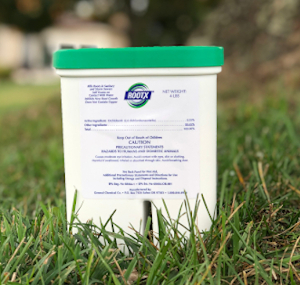 RootX
is a specially formulated root inhibitor. Once you add water to the RootX formula, the special ingredients create a root-killing foam that leaves a coating on the roots and pipe walls, which not only kills roots but also stops their regrowth for a period of time. If roots go unchecked, they can grow inside the wastewater line causing a blockage that can grow so dense that you'll need to replace the line. Hapchuk, Inc can apply RootX to your wastewater lines as part of your business's maintenance program to save you money and prevent downtime.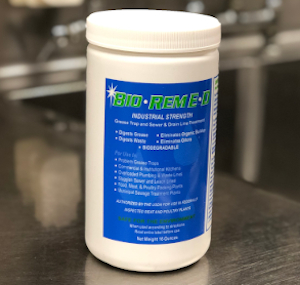 Bio-REM E-D
is a bacteria-enzyme treatment specifically designed to break down grease in wastewater lines. It is USDA-authorized to eliminate tough, stuck on grease inside your pipes. BIO-REM E-D effectively fights foul odors and restores sluggish drains without the use of acids, caustics, or any other hazardous substances that could harm you or your plumbing. Don't let grease clog up your business's wastewater lines again! Add BIO-REM E-D to your maintenance routine to keep your pipes clean and free of grease.