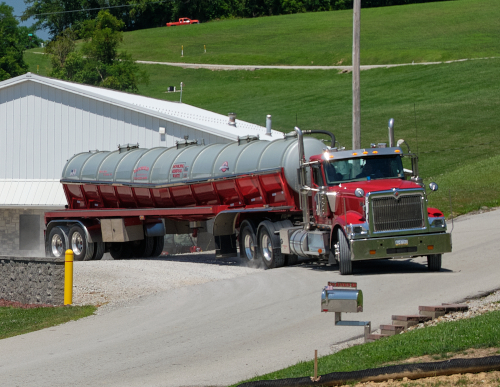 Hapchuk, Inc offers cost-effective and reliable sludge pumping, transportation, and disposal for small package treatment plants all the way up to municipal sewage facilities. With our large fleet of state-of-the-art vacuum trucks and vacuum trailers, we can provide consistent, high-quality service for one-time hauls or frequent transportation contracts. Furthermore, Hapchuk, Inc is a reputable company that will handle your wastewater responsibly from cradle to grave. You can rest assured knowing that we dispose at authorized facilities including our sister-company, Liquid Assets Disposal, a pre-treatment facility in Wheeling, WV. Rely on Hapchuk, Inc when you need dependable sludge transportation to keep your operations running smoothly.

Holding Tank Pumping
If your business uses a holding tank, you already know that it needs emptied frequently. When your alarm goes off, the tank is almost full, and if it isn't pumped out soon, you'll have a mess on your hands – sewage overflowing into your parking lot, toilets that won't flush, and flooded floor drains. This will ultimately cost your business time and money. That's why you need a wastewater transporter who you can count on to deliver quick and dependable service. With a fleet of carefully maintained vacuum trucks and a large crew of highly trained technicians, Hapchuk, Inc will provide reliable holding tank pumping. Trust Hapchuk, Inc for both regularly scheduled and emergency pumping!

Pump Station Maintenance
Pump stations are an essential component of many commercial, industrial, and municipal wastewater systems. If you oversee the maintenance of a pump station, you know that proper care is required to keep it in working order. When a pump station is neglected, it becomes a major source of headache and can seriously disrupt your wastewater disposal system. Pumping and cleaning of the pump station is a vital part of maintenance and should be done at least once a year. The experts at Hapchuk, Inc will handle this for you! Our vacuum trucks are capable of removing settled grit, sludge, and grease that can harm the pumps over time. We also use high-pressure water jetting equipment to power wash the pump station to remove any grease and debris that sticks to the side walls, pumps, and floats. You can count on Hapchuk, Inc anytime your pump station needs pumped out.
Grit pits serve an important function by trapping sand, dirt, grit, and trash. It is vital to keep your grit pits and catch basins clean to prevent debris from clogging up your business's wastewater system. Hapchuk, Inc has vacuum trucks fitted with powerful pumps to thoroughly pump out and clean large grit pits and oil/water separation tanks. We use specialized equipment to efficiently power wash and remove debris from trench lines and catch basins. Through our preventative maintenance program, we will place your business on a regular grit removal schedule. We are dedicated to maximizing your uptime. Don't let grit removal and blockages interrupt your business.
Contact
Hapchuk, Inc today!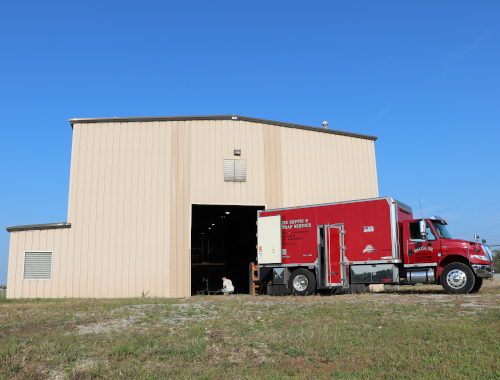 Whether a blocked line is halting production at your mill or shutting down operations at the municipal treatment facility, clogs in your business's wastewater system can cost you time and money. Fortunately, Hapchuk, Inc's high-pressure water jetting system powers through even the most stubborn clogs. Grease, sludge, roots, or even grit is no match for our high-pressure water jetting. Our expert technicians safely maneuver powerful water jets through your business's wastewater lines to clear clogs and power wash the inside of the lines. While traditional mechanical snake services only poke a hole through the blockage, our state-of-the-art jetting equipment is designed to penetrate through clogs and then blast away any hardened-on scale or debris. This is the difference between a temporary fix and a lasting solution to persistent clogs!

With equipment capable of putting out nearly 4,000 psi of pressure, we can clean lines ranging from 1.5" to 10" in diameter. Our technicians are highly trained to quickly and reliably unblock troublesome lines to minimize downtime. Or, to ensure that you don't get a clogged line in the first place, we can set your business up on a preventative line jetting maintenance schedule. Regardless of which solution is best for you, it's our goal to keep your wastewater lines in working order so that you can focus on running your business.