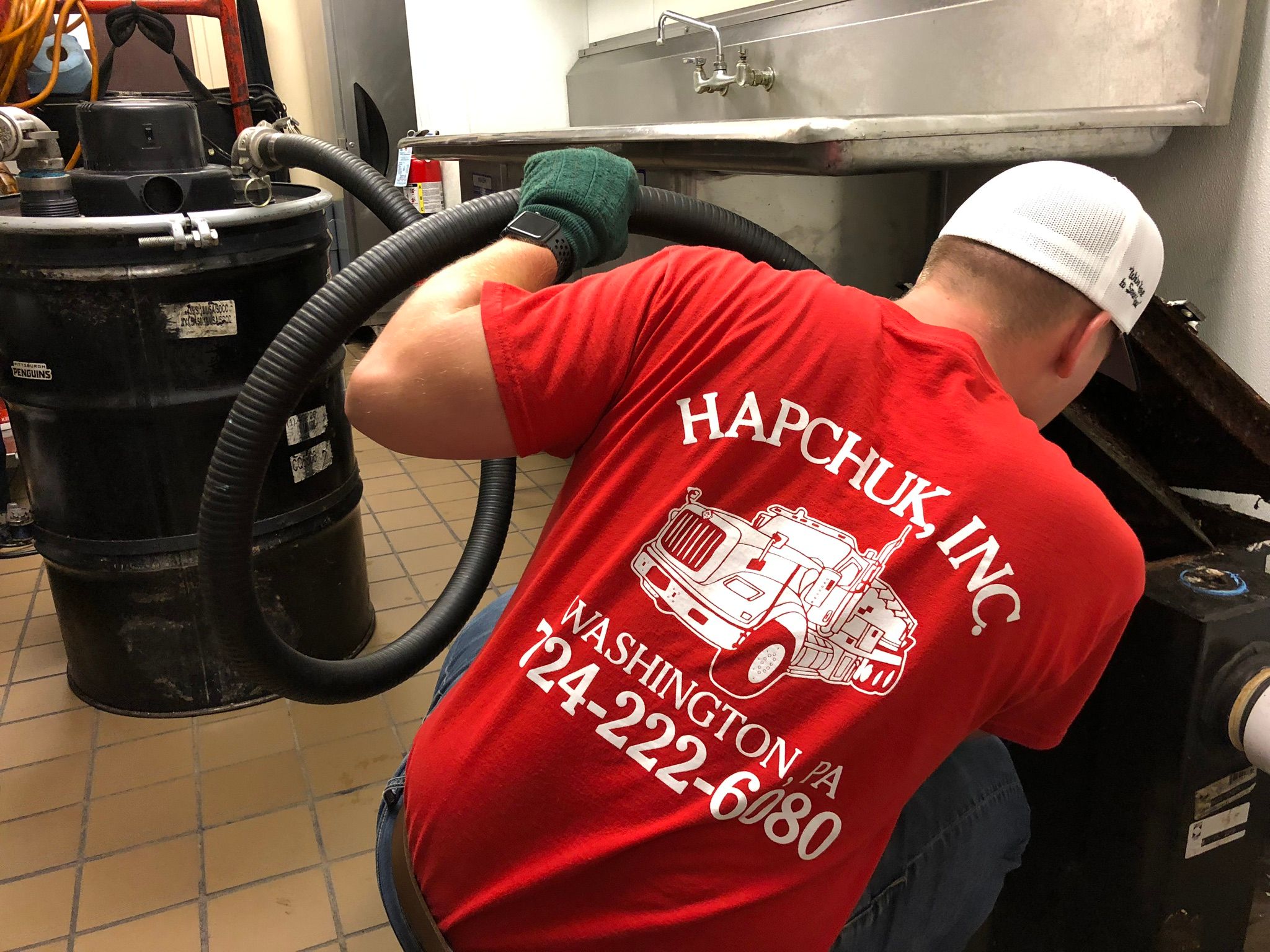 If you manage a restaurant or any other food service, you know that a lot of vegetable oils and animal fats get washed down the drain. Your grease trap contains the fat in kitchen wastewater before it reaches the sewer lines. As these fats build up in the grease trap, it is vital to schedule grease trap pumping regularly. Waiting too long to empty your grease trap will lead to clogged lines, foul odors, and other unnecessary headaches.
Your kitchen can't function if the sinks are backup up. That's where Hapchuk, Inc comes in! We are proud to offer top-quality grease trap pumping for both interior and exterior grease traps. Using the most advanced tools in the industry, our trusted technicians will thoroughly pump out your grease trap to remove built up fats and strong odors. We keep your equipment in peak condition to save you the time and money associated with a poorly kept grease trap.
Don't wait until your sinks are backing up to call us. With Hapchuk, Inc's grease trap maintenance schedule, you will never forget to get your grease trap pumped out again! Regularly scheduled pumping can help to ensure that your grease trap operates as efficiently as possible for years to come.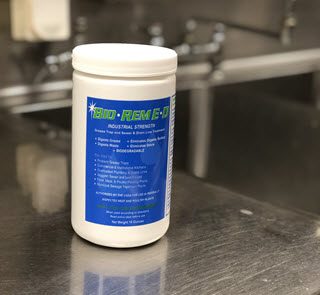 Even with proper grease trap pumping, grease can still build up in your sewer lines over time. This is because hot water dissolves kitchen fats causing some grease to pass through the trap and deposit into your kitchen's pipes. When the water cools, grease sticks to the inside of the pipes. As time passes, this grease as well as food particles and other debris build up in your pipes, restricting flow. Hapchuk, Inc has a solution for this, too!

BIO-REM E-D is a bacteria-enzyme treatment specifically designed to break down grease in commercial kitchen plumbing. It is USDA-authorized to eliminate that tough, stuck on grease inside your pipes. BIO-REM E-D effectively fights foul odors and restores sluggish drains without the use of acids, caustics, or any other hazardous substances that could harm you or your plumbing. While BIO-REM E-D can certainly help you out in a pinch, it is best used as part of your preventative maintenance. Ask Hapchuk, Inc to add BIO-REM E-D to your scheduled maintenance to keep your pipes clean and free of grease!
Maybe you waited a little too long to get your grease trap pumped out, and now your sewer line is packed full of grease. Perhaps your outdoor grease trap requires a more thorough cleaning. Whatever the reason, Hapchuk, Inc has the expertise and state-of-the-art equipment to power wash and unclog your outdoor grease trap and sewer line. We specialize in high-pressure water jetting to wash your exterior grease trap and unclog the lines going to and from it. For clogs in the smaller, more delicate lines inside your kitchen, we advise you contact a local plumber.
Restaurant owners and managers know the importance of clean restrooms. Few things will send customers fleeing from your restaurant quicker than toilets that won't flush and foul odors coming from the bathrooms. If your restaurant relies on a septic system for on-site wastewater treatment, it is vital that you keep it in working order to prevent sewage backups and other health nightmares that will scare away customers. The high volume of water used in restaurant bathrooms makes it particularly important that your septic system receives regular maintenance and septic tank pumping from a certified professional. Trust the experts at Hapchuk, Inc to help you keep your customers happy and healthy. Click here to see our complete offering of septic system services.