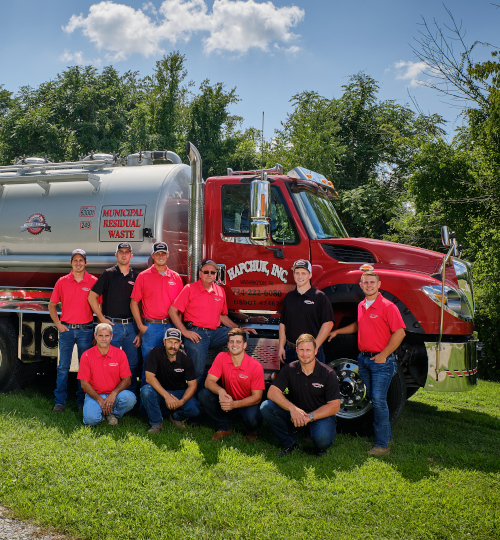 Family-owned since 1954, Hapchuk, Inc has been proudly serving Washington County and surrounding areas for over 65 years. As a leader in non-hazardous wastewater management, it is our purpose to steward the earth and prevent the spread of disease through the responsible collection, transportation, and disposal of liquid waste.

Just as we care for our customers and community, Hapchuk, Inc puts our team's safety and well-being first. That's why we offer competitive pay, generous benefits, and a safe work environment. Furthermore, we take pride in providing our employees with well-maintained, state-of-the-art trucks and equipment. You may have seen our clean red trucks out on the road. Now, you have the opportunity to drive them. Apply today!

We offer our employees:
Competitive Pay
Premium Health Insurance
Short-term Disability Insurance
Corporate Gym Membership Discount at the Wilfred R. Cameron Wellness Center
Generous Profit-Sharing Retirement Plan
Paid Time Off
Provided Company Shirts, Jackets, Hats, and PPE
Work Boot Allowance
Well-Maintained, State-of-the-Art Equipment
Hapchuk, Inc is an Equal Opportunities Employer. If you're ready to serve your community, steward the environment, and drive some of the nicest trucks on the road, then join our team today!
View Open Positions